To be honest I wasn't too familiar with the bands name, music, or even the fact they are so popular in the Indonesia indie music scene. Au Revoir Simone is an electronic dream pop all-keyboard band from Williamsburg, Brooklyn, New York. When my friend Hangga Marendra from Ismaya Live said that they're going to perform in jakarta, and offered me to do a Live session for Sounds From The Corner I was psyched because it would be the first opportunity to do a live session with a band outside of Asia.
So we got to the venue and did some stock shooting of the band during sound check, the band was on stage getting ready while me and Herald Reynaldo was recording them. Suddenly an unusual thing happened, Erika Forster (vocals/keyboard) asked us to pose for the camera and she snapped a picture of me and Herlad holding our camera. It was a total reverse scenario for me, and that moment really broke the ice between me and the band and we chat a bit on stage after that.
I asked Erica why is everybody on their phone, turns out they are all posting updates for instagram. They travel to Jakarta with only one other crew member so basically they're doing much of everything.
When they play their song for sound check, i got the opportunity to try a technique I've been practicing and that is the Lens whacking technique. What that is actually shooting your footage with a lens detached from the camera body, that gives light leaks effect to your footage. It creates a dreamy look that gives a certain mood to the moment. i haven't been able to achieve the look i wanted before this day, probably because today we are shooting the 58th floor and the timing was right and the sky was clear and i was shooting on an angle which gives the light from the sun the chance to hit directly to the sensor the way i wanted. Focusing was difficult but all the miss focus just adds more value to the visual treatment.
the show starts 7:00 PM, they're playing at SKYE Lounge, its above one of the tallest building in Jakarta. With Jakarta city light as the background, the band played their songs and as expected the crowd loved it. We recorded all of their set list and will be available soon on sounds from the corner website.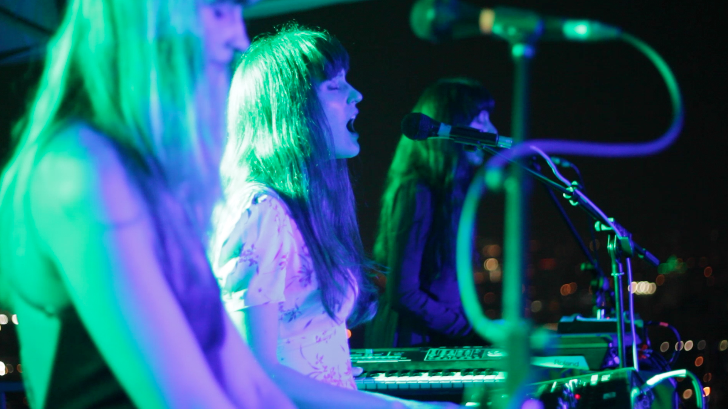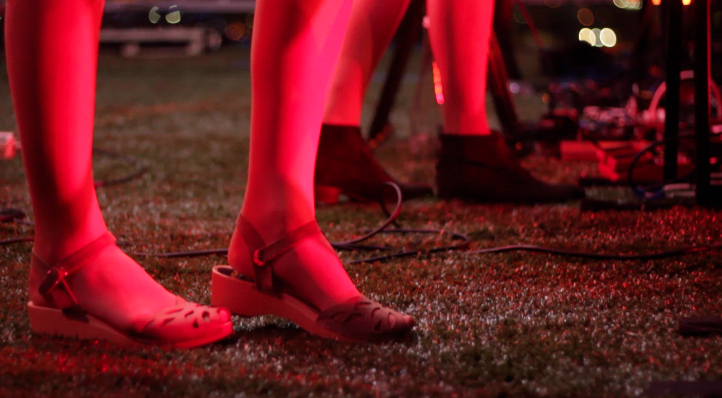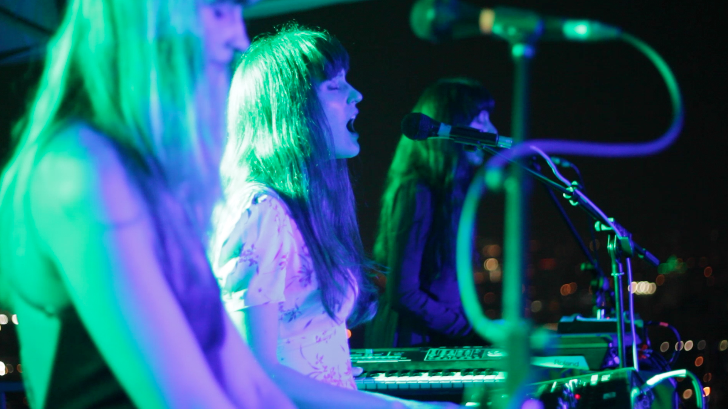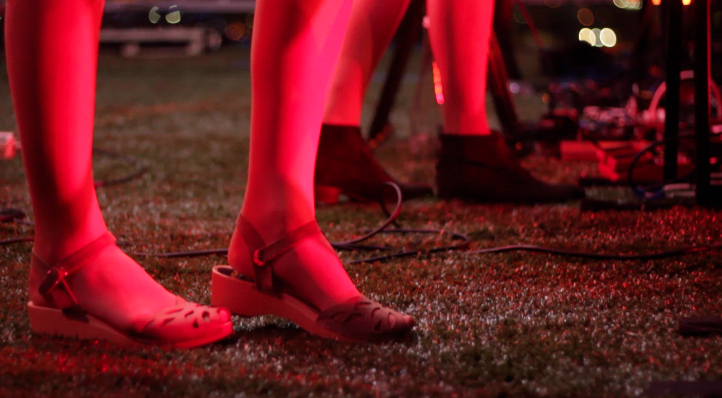 they planed to do an encore but as soon as they left the stage, the crowd just went to mobbed them for pictures and autograph. so the show ended sooner than they wanted. 3 songs was planned for the encore.
After the show we got a chance to do an interview with them. They were so nice still answering questions even tho they were so tired and they even did some autograph on the merchandise that we bought. i got to talk with the rest of the band Annie Hart (vocals/keyboard), and Heather D'Angelo (vocals/drum machine/keyboard) and they were such sweethearts.
All and all what captured me the most is how they treat their fans and people who works around them with such nice attitude and politeness. and what they say is true on one of their songs..